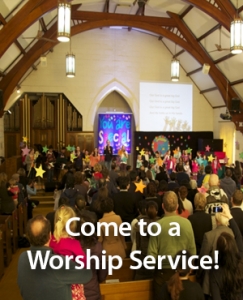 Come to a Worship Service!
Be part of the community
Worship Service 10am Sunday Mornings

Our worship gathering 10am Sunday mornings provides an interactive worship experience where people of all ages and stages of life from many cultural backgrounds hear the life-changing gospel of Jesus communicated in a relevant and meaningful way. Programs are available for kids and youth as we come together to worship God through music, biblical messages, prayer, and as we seek to serve one another in love, and share in the life of the community around us.
CBC@NIGHTS 5.30pm Sunday Evenings
Twice a term we hold a Youth and Young Adult led service in the Wills St Hall that is fun, interactive, and followed by a community meal.  Click here to find out more.